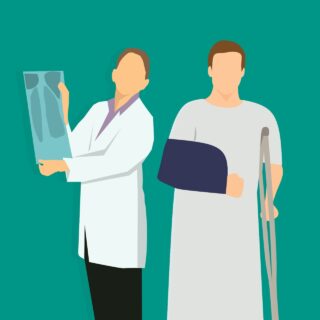 Our Orthopedic physiotherapy services provides help to people who have a problem related to their bones or joints. It covers Arthritis, Frozen shoulder, Back Pain, Joint Pain, Neck Pain, etc. It focuses on the treatment of musculoskeletal conditions and diseases, which includes joint problems. These conditions can result from trauma, disease, or genetic muscle defects.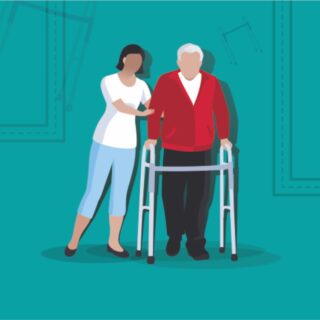 Neurological Physiotherapy
Our Neurological Physiotherapy services are great for people who have disabilities, strokes, and neurological disorders. The focus of the services is to help and aid in physical and mental rehabilitation. The therapist will help the client address their weaknesses and then help them find ways to modify their activities while strengthening their individualized goals.
Cardiopulmonary Physiotherapy
Our Cardiopulmonary Physiotherapy helps patients with cardiac failure, coronary artery disease, and chronic obstructive pulmonary disease. This therapy relies on the benefits of exercise to increase oxygen intake into the lungs and circulate blood throughout the body. The goal is to decrease symptoms, improve function, and enhance the quality of life.
In Geriatric Physiotherapy the focus in treatment is given on preventing falls, reducing pain or pressure sores, improving mobility, increasing balance, and treating arthritis. It also covers treatments for non-orthopedic conditions such as incontinence or osteoporosis. our Team offers physiotherapy services at home at your comfort.
Sports physiotherapy can be used to treat all types of sports injuries ranging from sprains to fractures. Our Trained professionals in this field treat chronic problems such as Achilles tendonitis, tennis elbow. We use one or more treatment techniques including manual therapy, massage, hydrotherapy, acupuncture, taping, or bracing of injuries.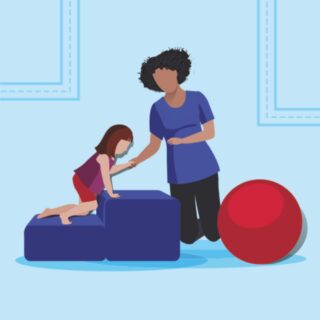 We focus on children with a variety of disabilities or conditions that impact their mobility, including cerebral palsy, autism, and cerebral vascular accidents. The aim is to improve mobility and quality of life. Treatments include exercises to strengthen weak areas and assist in the healing process.
Choose the timing that suits you best. 
02. Connect with Physiotherapist
Book online consultancy to connect our visit us.
03. Get Personalized Care
Physiotherapists are trained to help patients at all stages of life