Discover our journey at Physio-Drive through our 'About Us' page. Learn about our mission, expertise, and commitment to your well-being
Physio Drive is the brainchild of Physiotherapist Dr. Amardeep Singh.
Dr. Amardeep Singh is an experienced physiotherapist in Gurgaon with over 2 years of experience. He has helped many patients recover from injuries and get back to their daily lives. His expertise includes sports medicine, physiotherapy, Neurorehabilitation, and Pediatric Rehabilitation. You can trust him to provide the best care possible!
With an MPT/MPTh in Sports Medicine from Adhunik Institute of Education & Research, he is the best person for your sports-related injuries. 
If you're ready to take your health into your own hands, make an appointment today! Dr. Amardeep Singh will work with you one on one to create a personalized treatment plan that works for your unique needs so that you can feel better than ever before.
Don't wait another day – call now!
Call or book online today for an appointment with Dr. Amardeep Singh!
We're the best physiotherapy clinic in Gurgaon. Our therapists are highly trained and experienced, and we offer unmatched service to our patients.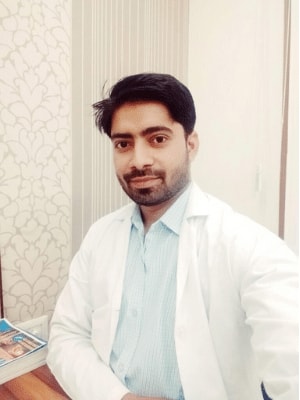 Sr. Consultant Physiotherapist 
Consultant Physiotherapist 
Consultant Physiotherapist